Artistic Director and Founder
AARON MUÑOZ is an actor, writer, producer, teacher, cigar smoker, facial hair enthusiast & dad.
He is the co-writer (with Andy Bayiates) of LOST LAUGHS: THE SLAPSTICK TRAGEDY OF FATTY ARBUCKLE, which had its World Premiere at Merrimack Repertory Theatre in 2018. LOST LAUGHS garnered 5 IRNE nominations, including Best New Play, Best Actor, and Best Play (Large Scale Theatre). Muñoz is also the co-creator (adapting/directing/fight choreography/acting) of 2 HOUSEHOLDS, 2 ASSHOLES: SHAKESPEARE'S R & J which premiered at the New York International Fringe Festival, receiving a Critic's Pick from Backstage and praise from The New York Times, NY Theatre.com & Curtain Up.
As an actor, Muñoz can be seen in STRANGER THINGS, CHICAGO FIRE, THE WALKING DEAD, CADILLAC RECORDS, YINZ, CBGB, SEARCHING FOR FORTUNE, STILL/HERE(Nashville Film Festival) & CECIL(Winter 2016). Theatre credits include SoHo Playhouse (Off-Broadway), Actors Theatre of Louisville, Geva Theatre, Nashville Shakespeare Festival, The Studio Theatre, Georgia Shakespeare Festival, About Face Theatre, Theatrical Outfit, & Improv Olympic.
He is a proud member of SAG AFTRA, Actors' Equity, and 2015/16 recipient of an Individual Artist Fellowship from the Tennessee Arts Commission. Aaron has been nominated for a Suzi Bass Award (Outstanding Lead Actor in A Play, 2014), nominated for Best Supporting Performance (Orlando Film Festival) and is an Associate Artist at Merrimack Repertory Theatre.
Muñoz is an assistant professor of acting at the University of Illinois at Urbana-Champaign, currently residing in Illinois with his wife Liz, daughters Mabel and Frances. | www.aaronmunoz.com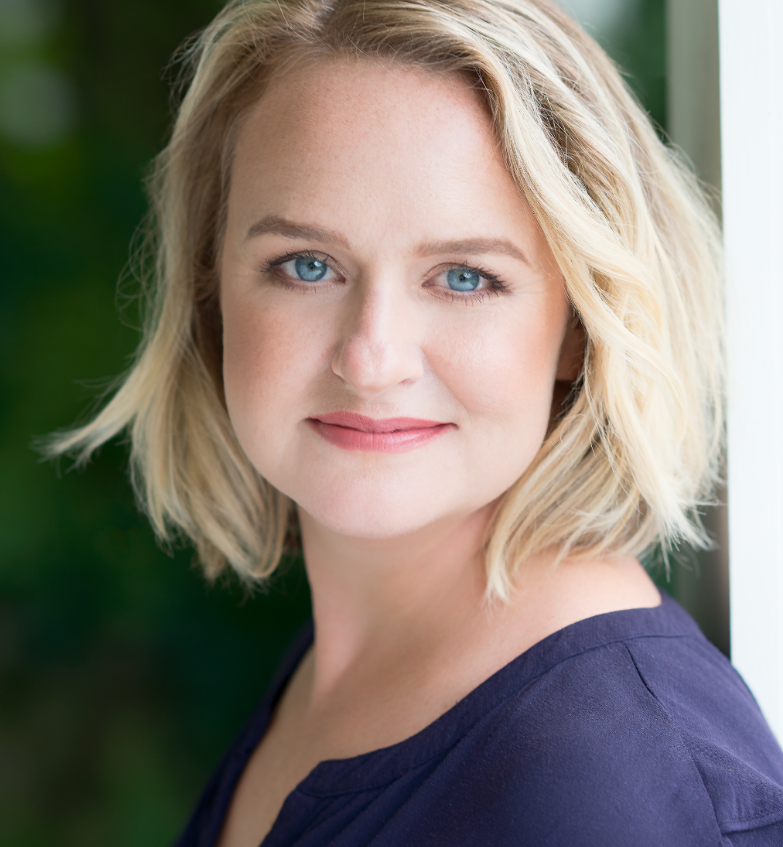 LAUREN BERST is an actor, producer and director.
She lived in New York for over 15 years where she worked primarily on new plays Off-Broadway and Off-Off Broadway. In Nashville she's appeared in LOVE SONG with Nashville Story Garden; SENSE AND SENSIBILITY, the Ingram New Works Festival, and The Writer's Room with Nashville Rep; HAMLET with Nashville Shakespeare Festival; and YOU'RE STILL HERE with the Theater Bug.
On-camera, Berst can be seen on the ULTIMATE WINGWOMAN CHALLENGE (which she co-wrote, co-directed and co-produced) and is the co-star of the webseries SETTLING UP. She is also a long time voiceover actor and can be heard on numerous TV commercials, promos, narrations and audiobooks and the Mr. Mysterio Podcast.
Berst has a B.F.A. from the University of Evansville, an M.F.A. from the National Theater Conservatory, and most importantly, a dog named Roxie.
Associate Artistic Director
EVELYN O'NEAL is an actor, playwright, & director.
Acting credits include Nashville Shakespeare Festival: The Winter's Tale, Much Ado About Nothing. Studio Tenn: Steel Magnolias, Frost/Nixon. Blackbird Theater: Amadeus, Man & Superman. Actors Bridge: Becky Shaw. Nashville Rep: Ingram New Works Festival and The Writing Room. You can see Evelyn puppeteer with Wishing Chair Productions' String City: Nashville's Tradition of Music & Puppetry at the Country Music Hall of Fame and Museum, and you can hear her in the Mr. Mysterio podcast.
Evelyn is also working on her first full-length play, Survived By, with the help of Story Garden and The Writing Room. Love to Chris and Isaac, who are awesome.
Follow her adventures in modern quilting, theater, and life on Instagram at @lilstaroftexas_makes
Associate Producing Director
TAMARA TODRES is an actor, producer and pie baker from Chicago, IL.
While in Chicago, she worked with many companies including Curious Theatre Branch, the side project, and Red Tape Theatre. Since moving to Nashville, she produced and appeared in The Strange and Rosemary and Ginger with Chicago Talking Machine Co, and Ironbound with Nashville Story Garden. Other recent acting credits include If You Forget Me (world premiere - Lean Ensemble Theatre), Love Song (Nashville Story Garden), Big Love (The Party), Primary User (Ingram New Works Festival), Slasher (Verge), and The Mr. Mysterio podcast. She received her BA in Acting from Illinois State University and studies with Corey Parker. She is also the lady behind Pie Now, a small pie baking business in Nashville.
Associate Artists
Chris Bosen
Brooks Egerton
Matt Garner
Rachel Hamilton
Chelsea Flowers
Mary Donnet Johnson
Andy Kanies
Clayton Landiss
Mark Lemley
Tasha F A Lemley
David Ian Lee
Josh Link
Drew Maynard
Kristin McCalley
Colin McCann
Matt Rhoden
Karen Sternberg
Ted Welch