by Clare Barron
June 22-23, 27-29 at 7:30 pm
Directed by Rachel Dart
Choreography by Arabelle Pollick
Featuring: Jessica Anderson, Lauren Berst*, Alicia Haymer*, Melodie Madden Adams*, Sejal Mehta*, Evelyn O'Neal, Tamiko Robinson Steele, James Rudolph, Tamara Todres, and Ted Welch*.
Stage Manager: Chelsea Flowers Assistant Director: Natalie Risk
Sound Design: Tasha French
Costume Design: Evelyn O'Neal
Props/Scene Design: Ashlee Springer
Lighting Design: Clayton Landiss Assistant Stage Manager: Jenysa Erskine Run Crew: Evelyn Petty
*Member Actors' Equity Association
Produced by Lauren Berst and Tamara Todres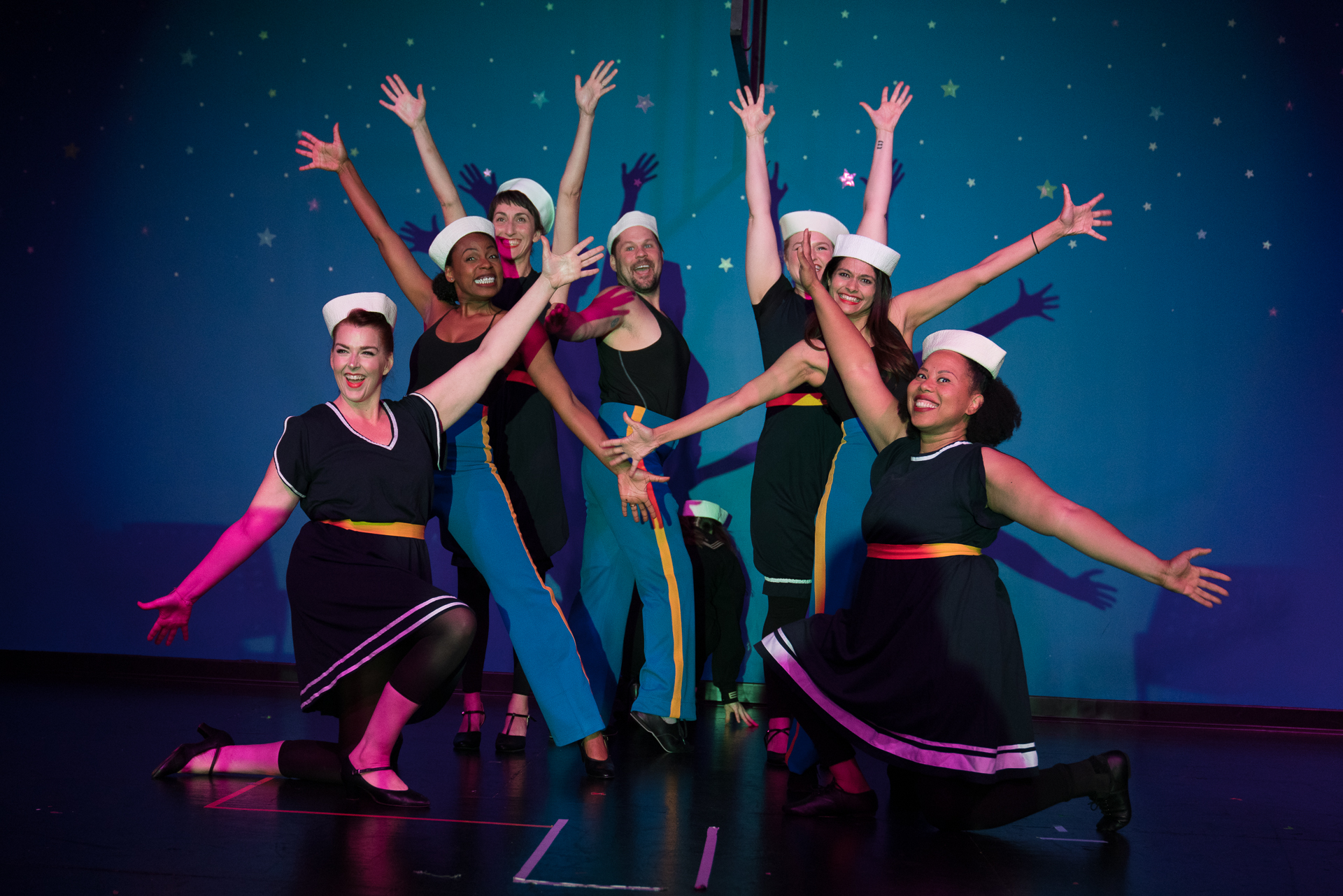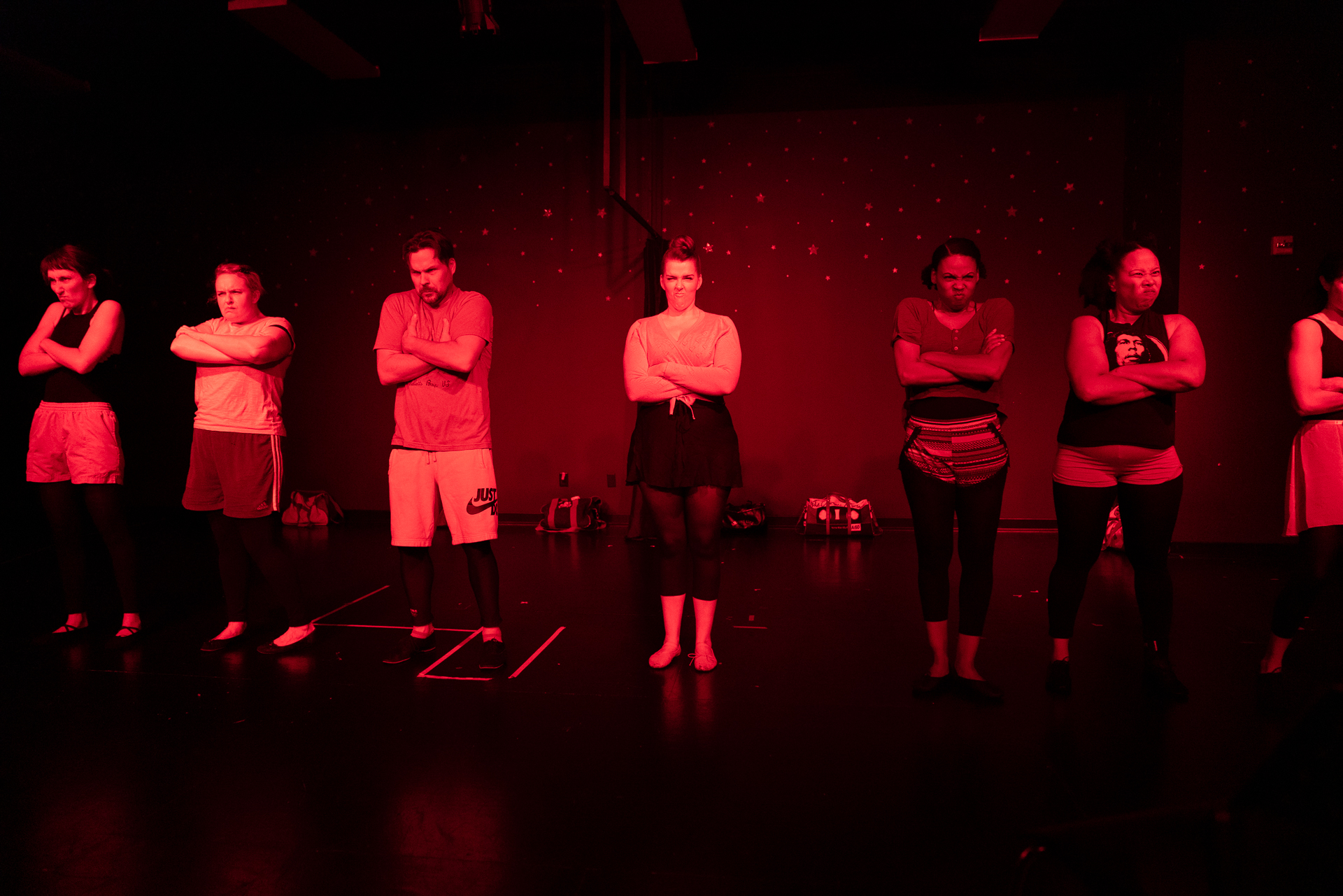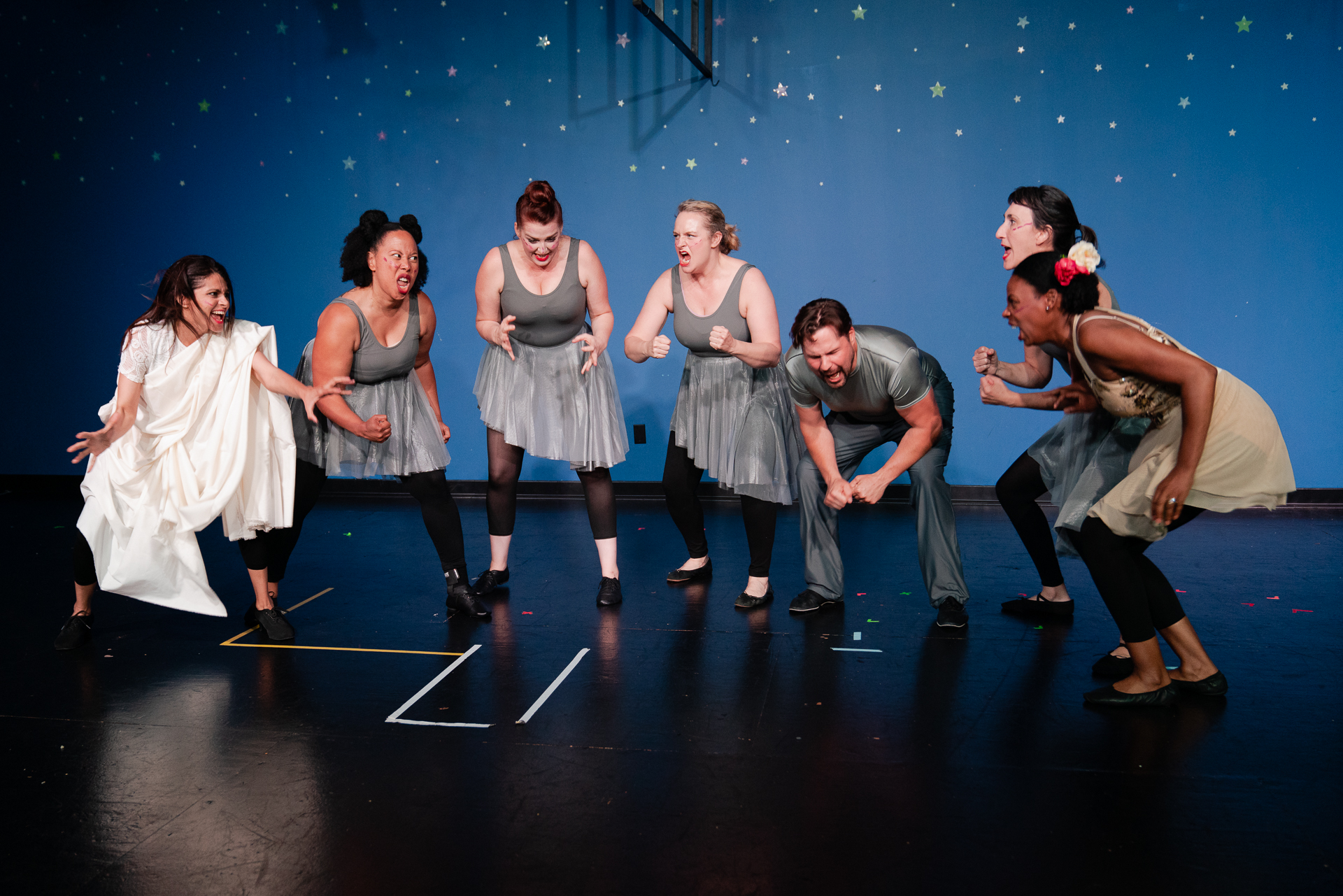 Photos by Michael Britt 
"Dance Nation was on par with the best small theater you'd see in New York or Chicago. With a minimalist set and props, the company put on a play that literally had audience members jumping out of their seats to cheer in the middle of the production — especially thanks to actress Alicia Haymer, whose monologue elicited peals of laughter and shrieks of solidarity." - Nashville Scene
What people said about the production:
-- "When people ask me the title of my favorite play, I will now say it's Dance Nation by Clare Barron. I could write a book about everything I loved about this play, but I'll try to leave it at this: I have never had my teen experience reflected in art in this way."

-- "I really, really loved Dance Nation. I felt like all the characters at some point during the play...Please, please go see it. You will thank me and then thank Nashville Story Garden..."

-- "If you don't see Dance Nation, I swear to you, you will regret it. Deeply. Forever."