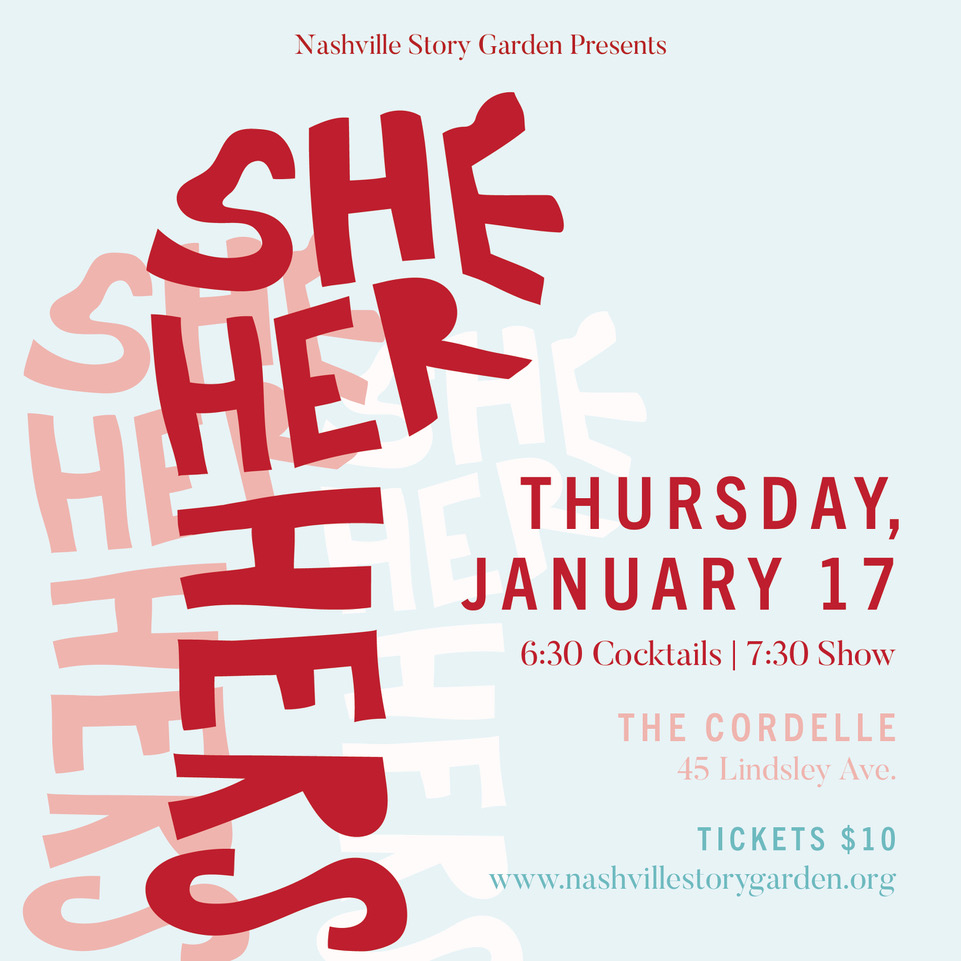 January 17, 2019
Writers: Nate Eppler, Edith Freni, Mary Donnet Johnson, Krista Knight, Drew Maynard
Directors: Lauren Berst, Evelyn O'Neal Brush, Jacklynn Jutting, Leah Lowe, René Millán
Actors: Rachel Agee, Jessica Anderson, Amanda Card, Molly Breen, Tessa Bryant, Lori Fischer, Nealy Glenn, Diego Gomez, Alicia Haymer*, Denice Hicks, Patriq James, Paige Maynard, Nat McIntyre*, Becky Wahlstrom
Music: Megan Murphy Chambers and Jason Tucker
Produced by Lauren Berst
SHE/HER/HERS, a pop-up original short play festival featuring Nashville writers, actors and directors with music by Megan Murphy Chambers accompanied by Jason Tucker.
Inspired by Shotz which was created by Amios theater company in New York, we gave the writers three conditions that must be included in their play:
1. The main character must be a woman.
2. It must include the line, "The other one didn't make so much noise".
3. Something must be revealed.
In partnership with the Cordelle, all proceeds went to BriteHeart (an arts-powered civic engagement platform that connects individuals with organizations and organizations with resources).
*member of Actors' Equity Association